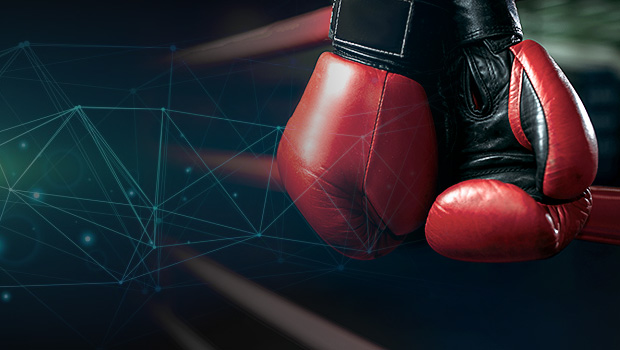 Anthony Yarde set to challenge Artur Beterbiev for light-heavyweight titles in January
23 November, 2022
Anthony Yarde has secured an opportunity to fight for the world title against the current unified world champion Artur Beterbiev at the OVO Arena Wembley on January 28. Yarde stopped Stefani Koykov in the third round on Saturday night before confirming he will challenge Beterbiev for the WBC, WBO, and IBF light-heavyweight belts in London.
Beterbiev, who already had the WBC and IBF belts to his credit, also secured the WBO title with a second-round stoppage of Joe Jr Smith in June. This extender Beterbiev's exceptional career record to 18 wins, all of them through knockouts.
Interestingly, Beterbiev has not fought in London since the 2012 London Olympics, where he featured as an amateur boxer. He was defeated by Oleksandr Usyk back then, depriving himself of a podium finish. However, he wants to take this opportunity to settle old scores and redeem himself.
"I never back down from a challenge, and Anthony Yarde is a top contender who asked for this fight. I look forward to fighting in London for the first time since the Olympics.
" said Beterbiev.
He also had some words in return for Yarde, who called the Canadian boxer "slow" after his battle with Joe Jr Smith. "Yarde called me 'slow' after my fight with Joe Smith Jr, but slow and steady wins the race and on January 28, I will win in London," Beterbiev added.
The 37-year-old's stellar record in professional boxing has really made him the man to beat and Yarde had come out with a statement suggesting that he will surprise Beterbiev at the OVO Arena. This challenge will be a significant one for Beterbiev, who also has to deal with the pressure that he might lose three titles if he loses this contest.
Anthony Yarde has a stellar record to boast of as well, winning 23 of the 25 bouts he featured in. Out of these 23 victories, 22 of them have emerged through knockouts. He also won his last three matches comfortably against some pretty good opponents like Stefani Koykov, Lyndon Arthur, and Alex Theran, but the Beterbiev challenge might go a long way toward establishing his credentials as one of the best in the world.