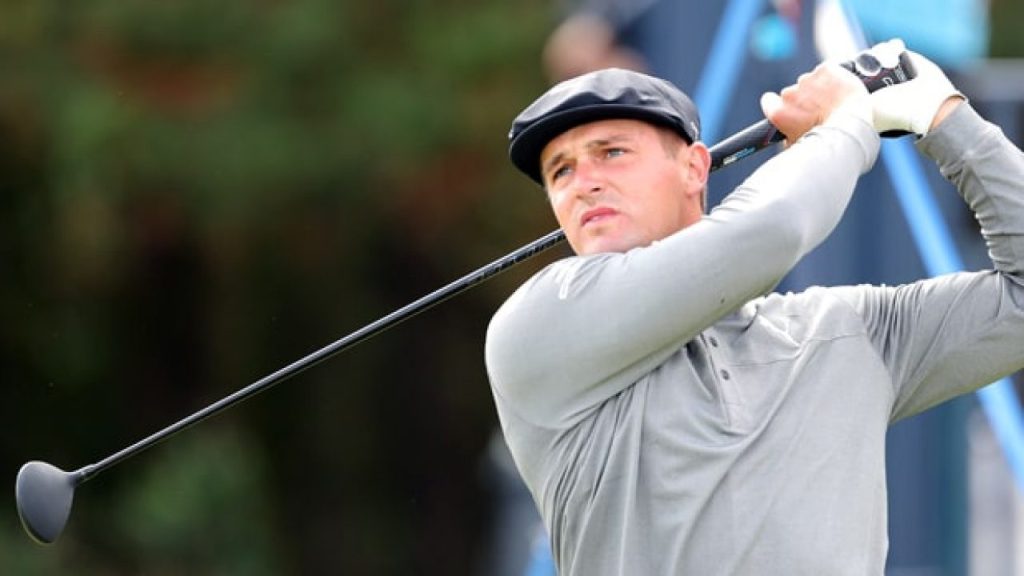 Bryson DeChambeau makes LIV Golf statement after Brooks Koepka wins PGA Championship
24 May, 2023
LIV Golf has not been the most popular introduction to one of the most prestigious sports in the world, with multiple individuals remaining unhappy about the way it is stealing the limelight away from the original format of the game. However, American star golfer Bryson DeChambeau has claimed LIV Golf stars proved they were right all along after being quizzed about the league and booed by fans in New York this past weekend.
The big hitter has backed his decision to join the Saudi-backed league and did so once again after a fine few days at the US PGA Championship, where he finished fourth as fellow LIV Golf star Brooks Koepka won the top prize. It wasn't smooth sailing for all those involved in LIV Golf in the USA, but they somehow came through. Enhance your golf viewing experience with attractive betting odds from Nextbet.
They have been subjected to regular booing since joining the rebel league, after ditching the PGA and DP World Tours, but were ruled allowed to play in the four majors earlier this year. A number of LIV stars have performed well at the US PGA and The Masters last month, although their golfers have been criticised for playing in a lesser competition.
But speaking after his strong showing and Koepka winning, DeChambeau said: "It validates everything we've said from the beginning: That we're competing at the highest level and we have the ability to win major championships.
"I really hope people can see the light now that we're trying to provide the game of golf with something new and fresh. I think at the end of the day, both sides are going to have to come together at some point. It's for the good of the game."
Making his way now into the last two majors, many fans had wondered how LIV players would fare with the lack of action that they have seen in comparison to those on the tour's. LIV also plays in a different format, with just 54 holes and no-cut events. Another LIV star, Patrick Reed also enjoyed a strong showing – three of the best players in the league all showing why they remain at the top of their game. Get all the latest updates from the world of sports only on Nextbet Sports.
And when asked about the league playing in the lesser competition and with older golfers, DeChambeau said: "Clearly, it's untrue. I've always said the truth will come out eventually. Truth always plays its way out, and it is. We've got a lot of great players out there, and I think people need to start looking at the brighter side of things that we're trying to do something good for the game."