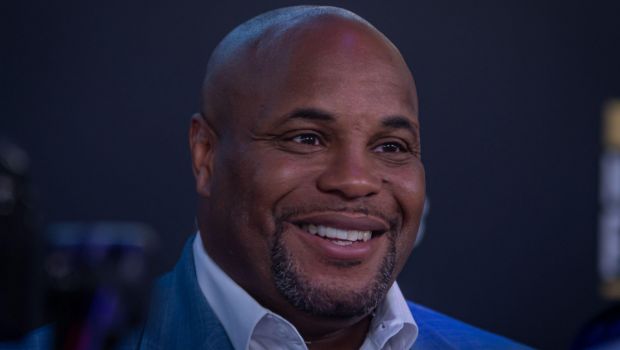 Daniel Cormier lauds Francis Ngannou for 'setting a new standard' in free agency
18 May, 2023
In a surprising turn of overs, Daniel Cormier is praising Francis Ngannou for elevating the bar when it comes to free agency in mixed martial arts.
Ngannou could not come to terms on a new deal with the UFC after some of his demands weren't met, and he elected to sign with the PFL – a deal that allows him to box and givse him equity and a leadership role within the promotion. It was a lengthy process, but Ngannou stuck to his guns and wound up in an organization that met his terms. Bet on MMA with attractive sports betting odds only on Nextbet.
"I want to make sure that we communicate to the world that this is not a normal situation," Cormier said on his show "DC & RC. "We're talking about the heavyweight champion. You always knew that if anyone was going to set the standard for what is out there as a free agent, it was gonna be Francis. The moment he announced that he was gonna be moving on, you knew that the standard and the bar would be set by Francis.
"So any athlete can't just go, 'I'm going to go and do something different because Francis Ngannou did something different.' They have to have leverage. Ultimately that leverage Francis had was winning that fight in Anaheim and beating Ciryl Gane and walking away with the championship. He used it to try to accomplish something good."
Besides getting a good deal for himself, Ngannou forced to look out for his future opponents. Ngannou said he negotiated an undisclosed minimum purse for his fights, as well as a minimum of $2 million for his opponents. He will earn 50% the pay-per-view profits competing in the PFL's superfight division and have the flexibility of his own in-cage sponsors. Ngannou also will serve on the PFL advisory board to represent fighter interests.
"He feels like he can elevate the other fighters through his actions," Cormier said. Francis has a stipulation in his contract, at least it is thought to be that even his opponents are getting a bump in pay. It's not just Francis getting money.
He gets to fight Francis and gets a payday that may even equal out to a million dollars. There are guys that never would make a million dollars, but if you step in there with Francis Ngannou, you can make a million dollars. There are very few people that can move the needle like that for themselves and for their opponents. Follow Nextbet Sports to get all the latest updates from the world of MMA.