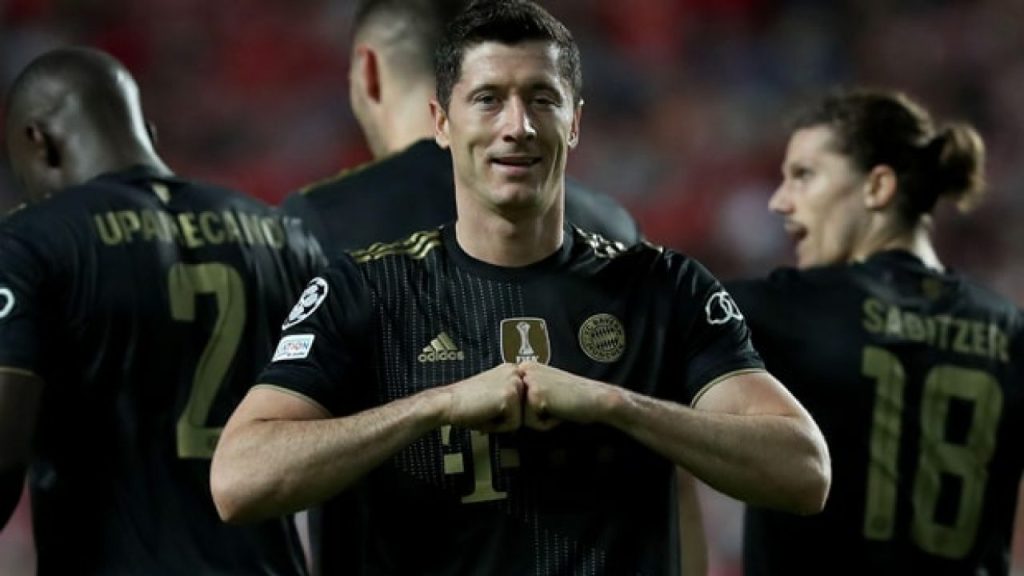 I would like to play with Lionel Messi at Barcelona: Robert Lewandowski 
22 May, 2023
FC Barcelona striker Robert Lewandowski has openly discussed the possibility of teaming up with Lionel Messi at the club next season.
With Messi set to become a free agent on June 30 as his Paris Saint-Germain contract expires, Lewandowski hopes the seven-time Ballon d'Or winner will reject a lucrative offer from the Middle East, as reported by El Chiringuito, and join him in Catalonia for a second stint at Barcelona. Follow your favourite La Liga team with attractive betting odds from Nextbet.
In an interview with Polish journalist Tomasz Wlodarczyk, Lewandowski stated, "I would like to play with him here. He has changed his style in recent years. It's easier to play with players who understand football as deeply as he does."
Lewandowski continued, emphasizing Messi's evolving style of play, "Leo's style of play has evolved in recent years. He thinks differently, positions himself differently on the field, plays the ball differently. He has a unique sense. We would definitely make use of him."
While there has been speculation about Messi assuming a deeper midfield role upon returning to the Blaugrana, Lewandowski evaded questions about the forward's position, suggesting to ask Xavi for further insight.
One thing remains certain, however. With Messi in the team, Lewandowski, who currently leads the race for the Pichichi top scorer award in Spain and recently secured the La Liga title in his debut season at Camp Nou, could be in contention for more prestigious accolades in the 2023/2024 campaign.
"I'm proud of our season," Lewandowski expressed. "Winning the league and the Super Cup is a great achievement. This title feels different from those won with Bayern Munich, where I won eight in a row. Here, we are in transition. We're building something new."
Reflecting on his 32 goals across all competitions, Lewandowski stated that he would have gladly accepted such a tally if asked before the start of the season. Despite facing difficulties with the interrupted pre-season due to the World Cup, the Polish striker remains confident that he can deliver an even better performance in his second year at Barcelona.
Lewandowski, who joined Barcelona in a €50 million ($54 million) transfer last summer, signed a contract until 2025/2026, reportedly earning a total of €52 million according to AS. Get all the latest updates from the La Liga only on Nextbet Sports.