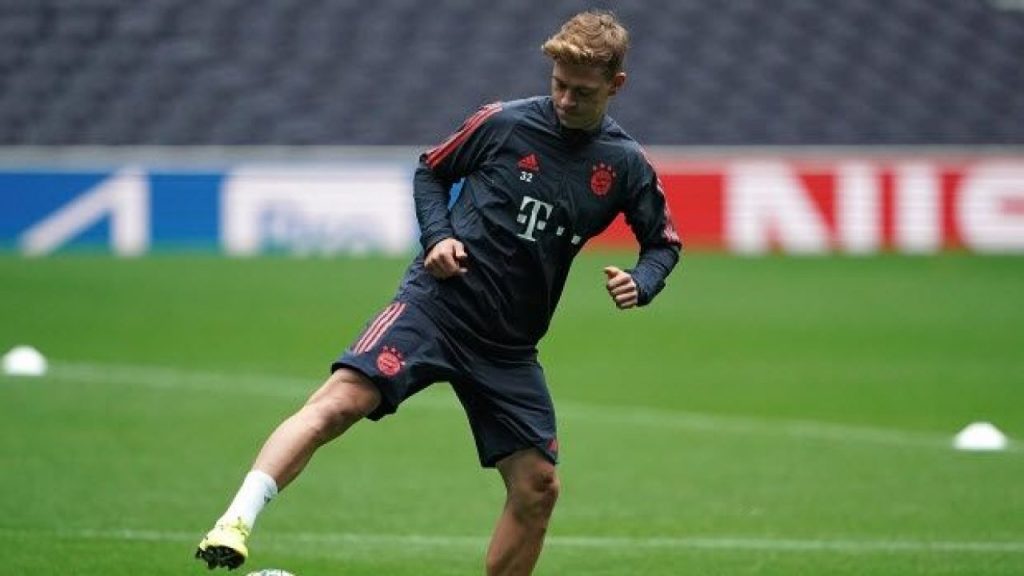 Joshua Kimmich on the lookout for new clubs with Barca as favourite
24 May, 2023
Joshua Kimmich is easily one of the finest midfielders in the world, who is also capable of slotting into the Right-Back position with equal ease. Over the years, he has been a pillar to Bayern's many successes and has been directly contributing to some of their biggest wins, which includes a beautiful assist to Kingsley Coman in the 2020 Champions League final.
However, with things falling apart in Bayern Munich, it seems like Joshua Kimmich is also keen on finding a route away from the Bavarian Giants. Although the club has announced that Kimmich, one of their star players, is not up for sale, it wouldn't come as a surprise if the local reports were true and he is on the lookout for a new club. Follow your favourite La Liga team with attractive football betting odds from Nextbet.
Kimmich is apparently pleased with the prospect of joining Barcelona in the coming season having seen Xavi Hernandez's team do well over the last two seasons, especially in the league this time, which they won quite convincingly. It seems like the glory days are returning to Catalonia with the club right on the verge of achieving something big, but they need some big players as well.
Kimmich, an experienced campaigners who is a regular for the German national side as well, is a perfect fit and Barcelona, despite all the financial predicaments they are facing, will explore every opportunity they can to sign a player of his caliber in the defensive midfield, especially after the announcement that Sergio Busquets will be leaving the club this year.
FC Barcelona striker Robert Lewandowski, formerly Kimmich's teammate at Bayern, is apparently taking matters into his own hands as he tries to sway Kimmich to move to Barcelona. The duo spent some memorable campaigns at the German club before the Polish striker moved to Barcelona, where he finished this season as their highest goal-scorer. Get all the latest updates from the La Liga only on Nextbet Sports.
"I would say to Joshua Kimmich that coming to Barcelona is worth it", Lewandowski said to Tomas Wlodarczyk (as captured by Tz). "The environment here is different than in Bavaria. They are two big clubs, but everything is different. Of course the daily life, the language, the experience, the challenges…everything".