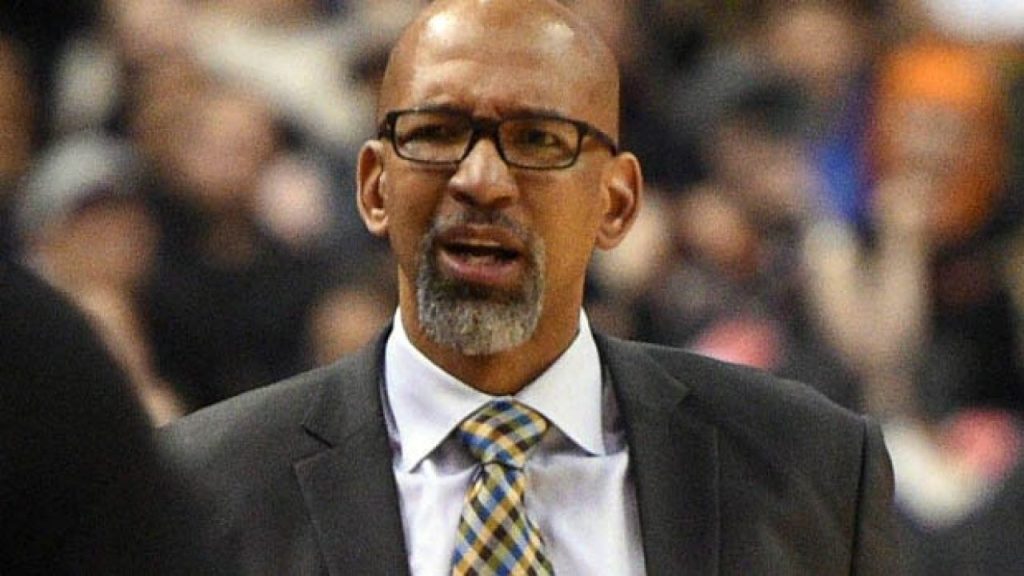 NBA: Durant's Heroics Lead Suns, Anunoby Sparks Raptors, and Cavaliers End Losing Streak
7 November, 2023
NBA action on Sunday showcased some thrilling performances, with Kevin Durant leading the Phoenix Suns to victory over the Detroit Pistons, while Britain's O.G. Anunoby played a key role in a remarkable comeback for the Toronto Raptors against the San Antonio Spurs.
Durant was on fire, scoring 41 points to propel the Suns to a 120-106 win over the Pistons. He showcased his versatility with five assists, four rebounds, three blocked shots, and a steal in an impressive display. Suns coach Frank Vogel praised Durant's performance, saying, "He was terrific, scored the ball every way you can… He's really good at basketball and he showed it tonight."
The Suns outscored the Pistons in every quarter, and Eric Gordon contributed 21 points and eight assists, helping Phoenix break a three-game losing streak. After the game, Durant expressed the team's excitement, saying, "We're excited because we finally got a win."
Cade Cunningham led Detroit with 26 points, marking the first regular-season matchup between the Suns and their former coach, Monty Williams, who now coaches the Pistons. Follow your favourite basketball team with attractive betting odds from Nextbet, one of the best basketball gambling sites.
In Cleveland, the Cavaliers secured a significant victory, snapping a 12-game regular-season losing streak to the Golden State Warriors, dating back to Christmas 2016. Donovan Mitchell's 31 points and Darius Garland's 24 points powered the Cavaliers to a 115-104 win. Evan Mobley dominated the boards with 16 rebounds, and Mitchell praised his performance, saying, "He was dominant."
Stephen Curry led the Warriors with 28 points, including seven 3-pointers, while Draymond Green added 18 points for Golden State. The Cavaliers' complete performance and victory over a tough opponent gave them confidence and momentum.
In San Antonio, O.G. Anunoby, the 26-year-old English forward, made a significant impact for the Toronto Raptors. He scored 24 points, including a career-best seven 3-pointers, igniting a stunning comeback against the San Antonio Spurs. Scottie Barnes was also outstanding, contributing 30 points, 11 rebounds, six assists, three steals, and three blocked shots.
Anunoby's tying basket with one second left in regulation forced the game into overtime, and his clutch 3-pointer in the extra session secured a 118-112 edge for Toronto. German guard Dennis Schroder added 24 points to the Raptors' impressive performance.
The game saw star French rookie Victor Wembanyama showcasing his skills for the Spurs with 20 points, nine rebounds, five blocked shots, and four assists. However, it was the Raptors who emerged victorious in this thrilling encounter.
Elsewhere, the Memphis Grizzlies finally secured their first win of the season, with Desmond Bane scoring 30 points and Jaren Jackson adding 27 in a 112-100 triumph over the Portland Trail Blazers.
In Dallas, Slovenian guard Luka Doncic led the Mavericks to a 124-118 victory over the Charlotte Hornets, finishing with 23 points, 12 rebounds, and nine assists. Kyrie Irving also played a significant role with 18 points and 10 assists for the Mavericks, who improved to 5-1 overall and 3-0 at home. LaMelo Ball recorded a triple-double for the Hornets, scoring 30 points, along with 13 assists and 10 rebounds. Get the latest updates from the world of basketball only on Nextbet Sports.