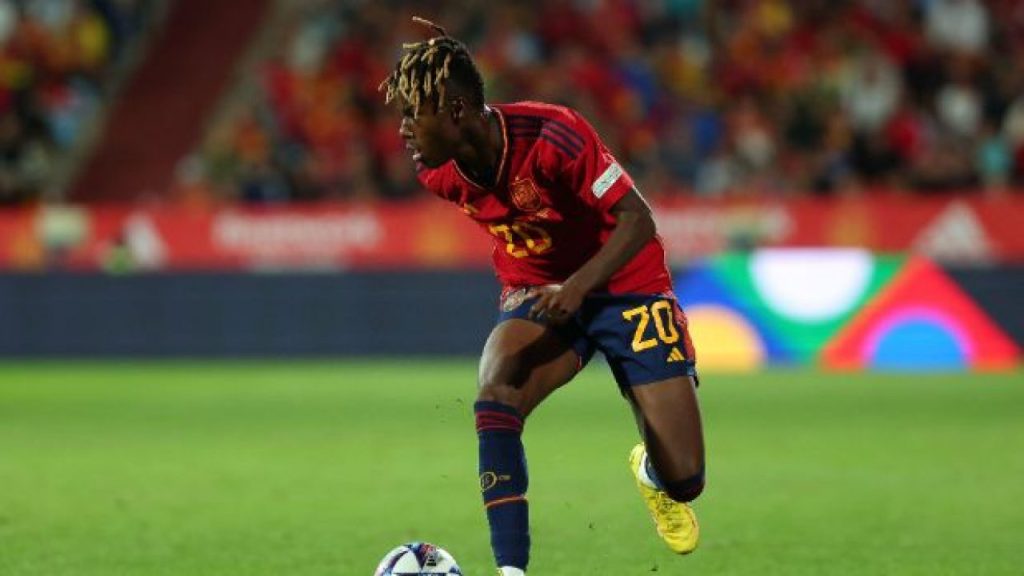 Nico Williams' Impending Departure Draws Interest from Football Heavyweights
16 November, 2023
Athletic Club and Spain's rising star, Nico Williams, appears to be on the verge of departing the Basque Country, attracting attention from prominent clubs in England and Spain eyeing his potential transfer.
At 21, Williams stands as one of Europe's most promising talents, and with his contract expiring in 2024, numerous elite clubs are closely monitoring his situation. While Athletic Club aims to extend his contract, reports suggest Williams has made up his mind about seeking opportunities elsewhere. Follow your favourite La Liga team with attractive La Liga odds from Nextbet. 
Amidst this speculation, Williams' agent, Felix Tainta, cautioned Athletic Club about neglecting their situation, emphasizing the player's resolve to decide his future. Williams himself remained circumspect, hinting at clarity regarding his future plans.
Intent on securing a move, Williams aims to depart next summer but desires contract renewal without increasing his release clause, currently set at €50m. This strategy enables him to leave for a reasonable fee, attracting interest from Premier League clubs, including Aston Villa, Barcelona, or Real Madrid.
However, recent developments hint at Barcelona possibly stepping back from the race, banking on Williams' potential free transfer. Meanwhile, Real Madrid appears ready to meet the €50m release clause next summer, positioning them favorably in the negotiations.
While Real Madrid's allure remains undeniable, Williams might face competition for a starting role amidst the club's array of talent. With existing and potential arrivals, securing regular playtime at Santiago Bernabeu might pose a challenge for the budding talent seeking consistent action.
As the speculation swirls around Williams' potential move, the prospect of a transfer to a football powerhouse looms large, with decisions and negotiations shaping up ahead of the upcoming transfer windows. Get the latest updates from the world of La Liga only on Nextbet Sports.