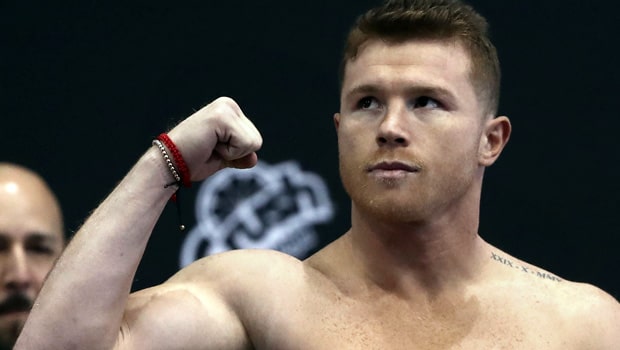 Canelo Álvarez Crowned Best Boxer of 2023 with Massive Earnings
15 November, 2023
Canelo Álvarez secures his position as the standout boxer of 2023, bagging significant earnings and clinching the title of Best Boxer for the fifth time, as officially announced at the 61st World Boxing Convention (WBC).
Mauricio Sulaimán, president of the organization, announced the decision, marking Álvarez's stellar year, setting the stage for a highly anticipated showdown against interim super middleweight champion David Benavidez. Witness the World Boxing champions in action only on Nextbet. 
Despite his absence, the Guadalajara-born boxer expressed gratitude for the recognition via telephone, as the prestigious award, along with a commemorative belt, was presented by Mexican boxing legend Julio César Chávez.
The WBC highlighted Álvarez's remarkable year, emphasizing his victories as the undisputed super middleweight champion in 2023. The Mexican boxer's triumphs over John Ryder in May and a decisive win against Jermell Charlo in September in the 168-pound weight class solidified his position as the best among the best.
In an unprecedented achievement, Álvarez's successful defenses allowed him to retain all four belts, establishing a historic milestone as the first boxer to do so.
With an illustrious career boasting 60 victories, Álvarez, despite being 33 years old, is unwavering in his commitment to continue professional fighting into 2024, showcasing an enduring dedication to the sport and a desire to further cement his legacy in the boxing world. Get the latest updates from the world of boxing only on Nextbet Sports.