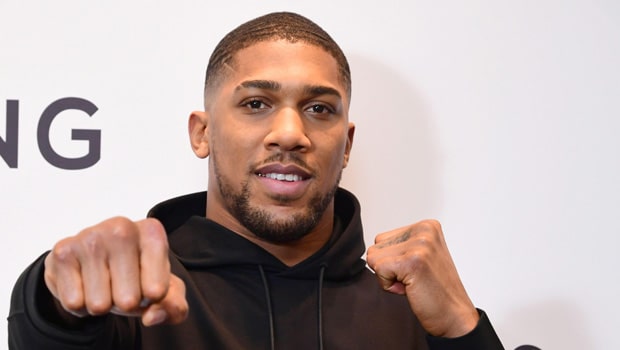 Dominic Ingle doesn't favor Anthony Joshua against Deontay Wilder
25 May, 2023
Anthony Joshua and Deontay Wilder's soon-to-be fought match has already created a buzz in the world of boxing. It is a contest everyone is watching out for and there is a belief around the boxing world that Wilder could get the better of Joshua in this contest. Adding fuel to that speculation was Dominic Ingle, an accomplished boxing trainer, who doesn't back Joshua to win this bout.
Joshua, 33, has been linked to a highly-anticipated fight against Wilder at the end of the year in Saudi Arabia – with Tyson Fury vs Oleksandr Usyk also potentially featuring on the monumental card. Ingle has backed Wilder to win the potential mega-fight as he doesn't think Joshua has a "reckless" side in him. Enhance your boxing viewing experience with attractive betting odds from Nextbet.
"The way Wilder is, he's reckless when he fights and Anthony Joshua isn't. He's got the reach, he's got the recklessness, he'll throw caution to the wind, he's got the power and he'll get off the floor and he'll fight. He's also boxed Tyson Fury three times, something Joshua hasn't done," Ingle told Boxing King Media.
Wilder's boxing technique has been criticised throughout his career but Ingle feels 'The Bronze Bomber' doesn't get the credit he deserves. "You've got to give him full credit for how he [Wilder] is. I think it'd be a very difficult job for Anthony Joshua to beat Deontay Wilder. Very difficult. I don't think he has the ability to."
Joshua picked up his first win in over two years by beating Jermaine Franklin in February, although the Brit's performance was largely unconvincing. 'AJ' has been advised to pursue a rematch against familiar foe Dillian Whyte before facing Wilder, but Whyte doesn't think his old rival wants the fight.
"Joshua isn't the golden goose anymore, the sport doesn't revolve around him," Whyte told The Sun. "Him and his people don't seem to realise it but duck me again and lose to Wilder in December and he and his team — that know so much but do so little — are finished." Whyte beat Joshua over a decade ago in the amateur ranks but 'AJ' went on to avenge the loss in their professional rematch in 2015.
Whyte added of a potential rematch and that he wanted the fight. Although DAZN want the fight, too, because it would be an absolutely huge event. The only problem they have is Joshua. He has confidence issues and is not so confident to take the fight. He doesn't want to risk his retirement payday in Saudi Arabia against Wilder — who is also past his best days. Follow Nextbet Sports to get all the latest updates from the world of sports.