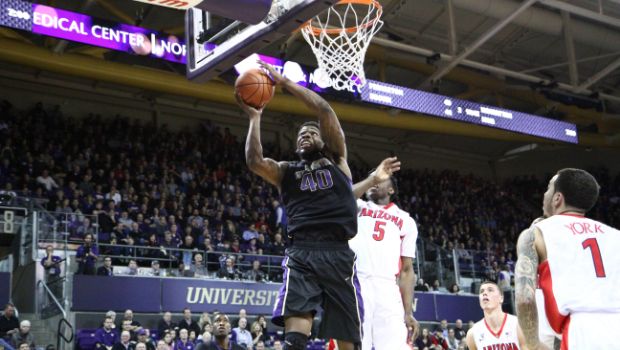 Former NBA star Shawn Kemp arrested on charges of drive-by shooting
10 March, 2023
NBA legend Shawn Kemp, widely touted as one of the most iconic players in Seattle SuperSonics history, was arrested on Wednesday for a drive-by shooting in Tacoma, Washington. This incident comes as a shocker for all the NBA fans, as the six-time NBA all-star is now confirmedly incarcerated. 
According to a social media announcement from the Tacoma Police Department, a 53-year-old man was "booked for Drive-By Shooting" following an altercation between two vehicles in a parking lot at around 1:58 p.m. PT. Pierce County inmate records then confirmed that Shawn Travis Kemp was booked into jail on a drive-by shooting charge at 5:58 p.m. PT.
There have been no further details released regarding the incident and as it stands, there is also no confirmation on the individuals who were harmed during this procession. However, considering the seriousness of these cases lately, it won't be a smooth procession for the legendary power forward to find a way through.
This is not the first time that Kemp has been in trouble for breaching the ethical code of conduct. In 2005, he was arrested in Seattle and charged with consumption of marijuana and cocaine possession in his truck. In 2020, he opened a marijuana dispensary in Seattle with other investors, which had multiple fans split on two sides.
Kemp, considered to be one of the finest power forwards in NBA, was drafted by Seattle out of Trinity Valley Community College in Texas with the 17th overall pick in 1989. He played the first eight of his 14 career NBA seasons for the Sonics, earning six All-Star honors and three All-NBA second team selections.
Shawn Kemp went on to represent multiple other renowned NBA clubs like Cleveland Cavaliers, Portland Trailblazers and Orlando Magic. He was also a gold medalist with the US Men's National Team at the FIBA World Cup 1994, rounding all nearly all the accolades a basketballer could've won during his professional stint.
Nicknamed the "Reign Man", Kemp was known for his exceptional athleticism and his ability to execute thunderous dunks. He averaged 14.6 points and 8.4 rebounds over his career, and 16.2 points and 9.6 rebounds with the Sonics. Despite all the individual success, the glory of winning an NBA title eluded the man although he attempted it with multiple major franchises. If you are interested in basketball news and betting visit Nextbet.