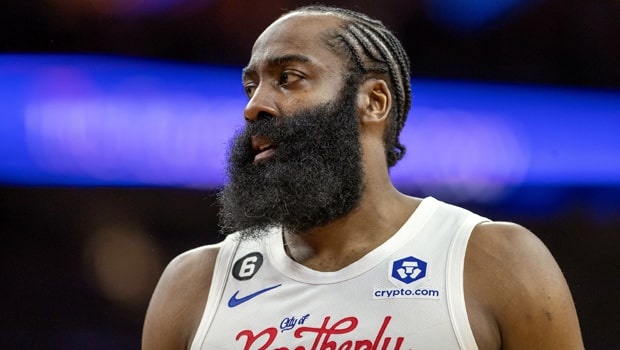 NBA Shocker: Clippers Secure James Harden in Blockbuster Trade
1 November, 2023
In a long-anticipated and monumental move, the Los Angeles Clippers have successfully acquired the disgruntled star James Harden from the Philadelphia 76ers. The news broke late on Monday night and was first reported by the renowned NBA insider, Adrian Wojnarowski of ESPN.
While the details of the trade's return package have not been officially disclosed, both teams have been in discussions for months, primarily revolving around draft assets and the inclusion of promising young player Terance Mann. The Clippers, notably, had treated Mann as somewhat untouchable in the trade negotiations. Follow your favourite basketball team with attractive betting odds from Nextbet, one of the best basketball gambling sites.
However, an update from Wojnarowski shed light on the terms of the trade. The Clippers are sending Marcus Morris, Nic Batum, Robert Covington, KJ Martin, multiple draft picks, and a pick swap to Philadelphia. In return, LA will receive PJ Tucker and Filip Petrušev as part of the deal.
Harden's desire for a trade had been building up, and he officially requested a move away from Philadelphia after just a year and a half with the team. In a surprising move, Harden openly discussed the breakdown of his relationship with Sixers General Manager, Daryl Morey, who had previously worked with Harden during his tenure as the Houston Rockets' GM.
The situation escalated as Harden alternated between being present with the team and being conspicuously absent. Notably, he had not made any appearances in games for the Sixers since the controversy began.
The repercussions of this trade will extend beyond the Clippers and 76ers, potentially impacting other NBA teams, including the Golden State Warriors. The Warriors, after their recent victory over the New Orleans Pelicans, will now have to contend with the formidable new-look Clippers, who have assembled a quartet of star players with a penchant for perimeter-oriented play.
This lineup includes the reunited duo of James Harden and Russell Westbrook, who join forces for the third time, and they will be complemented by the Clippers' established stars, Kawhi Leonard and Paul George. The team's lineup is undeniably brimming with talent, but it also raises numerous questions and concerns.
The Golden State Warriors are slated to face the revamped Clippers on November 30, and it remains to be seen whether James Harden will be part of their roster at that time. This high-profile trade is sending shockwaves through the NBA, setting the stage for a season filled with excitement and unpredictability. Get the latest updates from the world of basketball only on Nextbet Sports.